Seychelles wedding: how to make a special day perfect
A wedding is an extremely important unforgettable event in any person's life. Ever considered the option of making it real and getting married in Seychelles?
Snow-white beaches, gentle ocean waves and picturesque mountain views: it's these elements that draws romantic couples from all over the world to the Islands of Seychelles.
In Seychelles, you have the option of an official wedding ceremony recognized globally or a symbolic ceremony. Whichever you choose, the day is sure to remain in your memory forever.
Necessary documents to perform an official wedding ceremony
• Copy of birth certificates
• Copy of passports
• Copy of Divorce decree if needed
• Parental consent if under 18 years old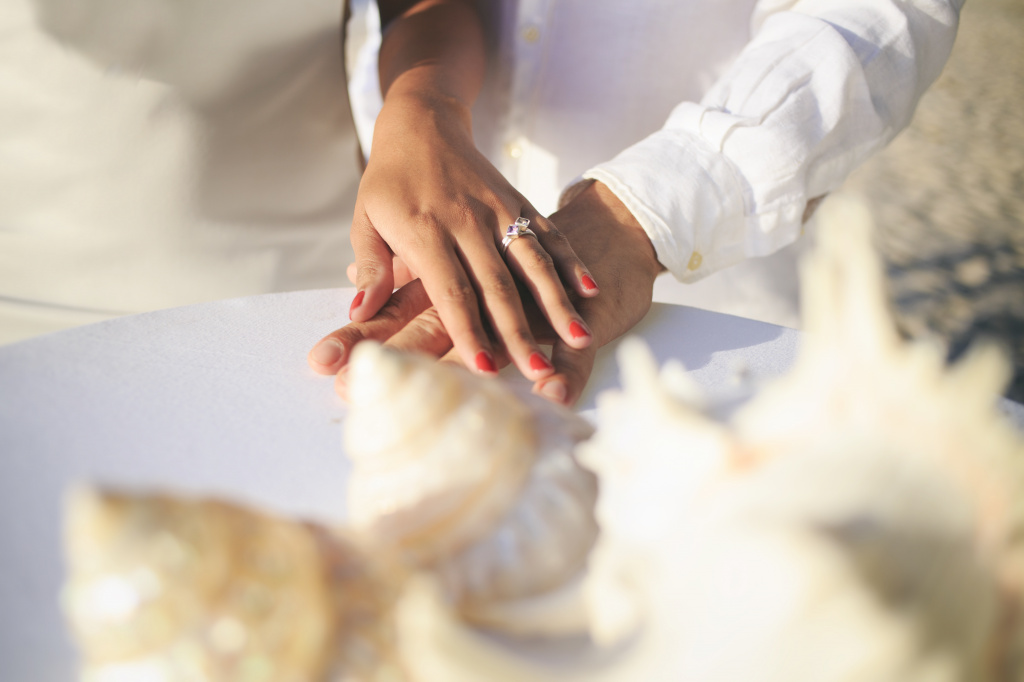 All documentation must be in English and should be sent in advance at least one week prior. Documents not in English would need to be translated and notarized by power of attorney. You need to be in Seychelles 3 days prior to getting married. The marriage certificate can be provided 2-3 days after the ceremony but in the event you are not staying it can be sent to you by registered mail. Marriage license needs to be arranged at the Civil Status Registry in Victoria along with two witnesses but the actual ceremony can take anywhere
Wedding organization in Seychelles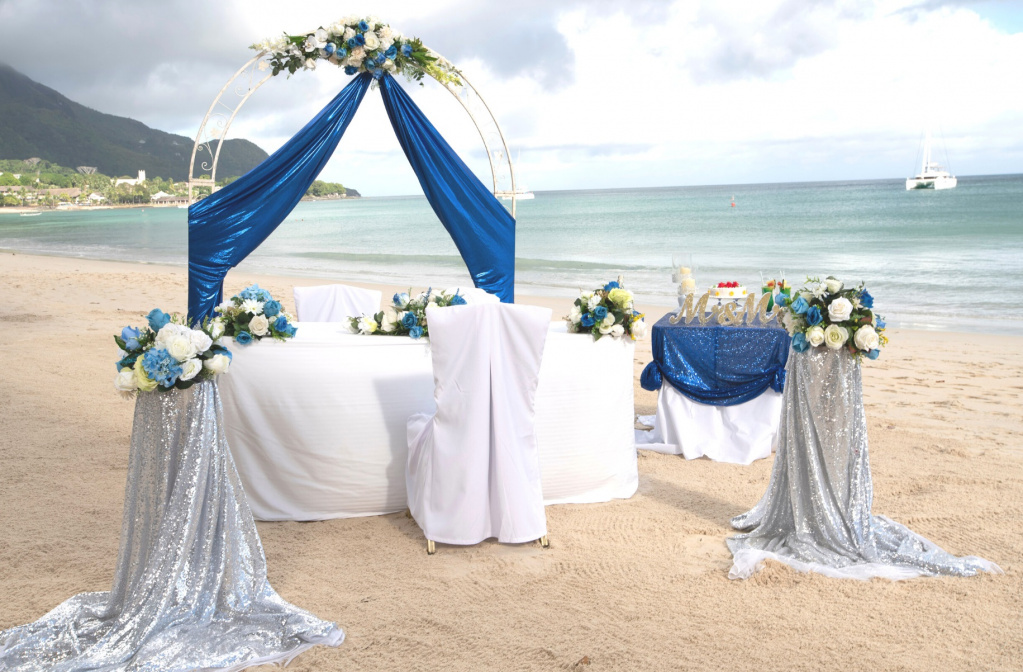 Due to Seychelles warm and mild climate year round setting a date does not need to be restricted yet the best times to get married on the beach would be between March and October.
Coral Strand Hotel does offer the assistance of a wedding coordinator to facilitate all the requirements needed to make it a special day without the pressures associated to such an occasion. From arranging the registrar, consulting on what to wear, decorations, photographer to even tips on make-up. There are quite interesting alternatives to a traditional bride's bouquet: it can be made up not only of exotic local flowers but also from ocean treasures like shells, corals, or starfish.
Vacations on the Islands for newlyweds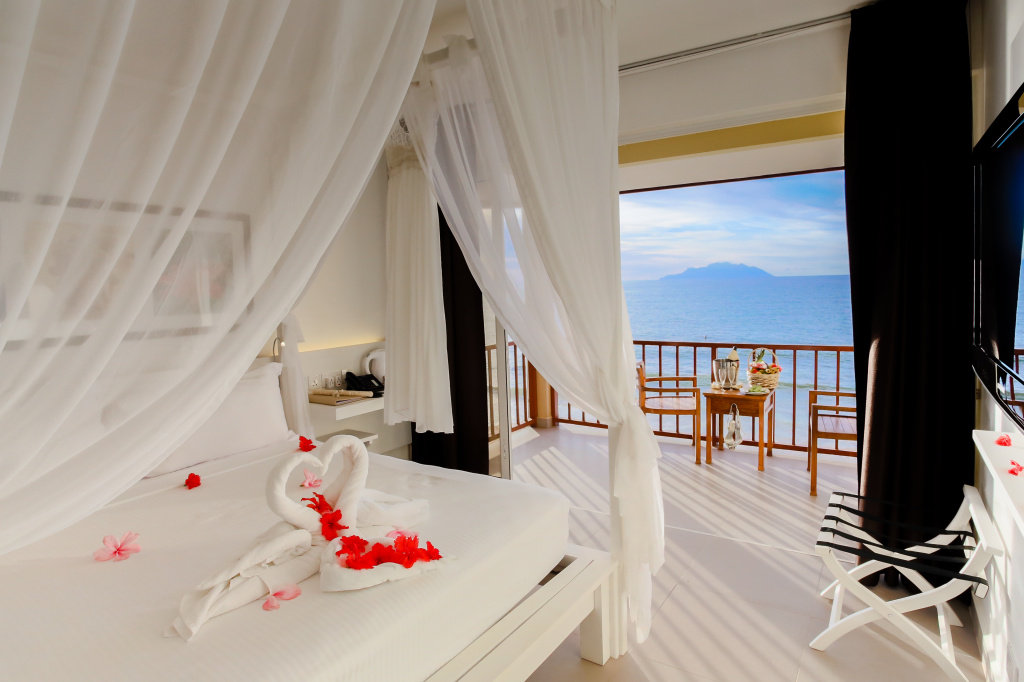 The wedding ceremony is not the end of the celebration. You can continue your romantic holiday with a stay at Coral Strand in one of their Silhouette Honeymoon rooms that has direct ocean views with the balcony jutting over the beach. Enjoy a candlelit dinner on the beach or take a tour of the Coral Strand observation deck.