Why Seychelles is perfect for post-lockdown holidays
Seychelles islands partially opened the borders on 1st August 2020 and are ready to welcome everyone who wants post-lockdown escape, miss tropical sun, warm sea and ocean, and exotic cuisine.
Nowadays Seychelles COVID patients are 0% of the world rates, as the government followed all the measures against coronavirus infection. That's why Seychelles is one of the safest countries for post-lockdown holidays.
Relaxation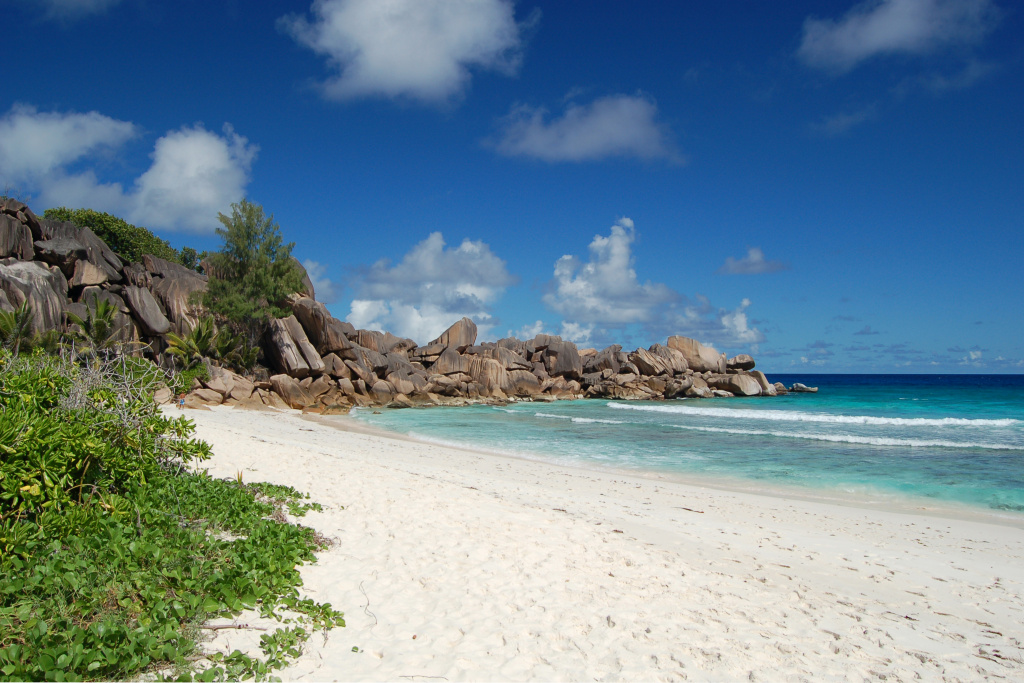 Relaxing on the ocean shore after a long quarantine is the best decision to recover. Beach holidays do not mean just lying in the sand with a drink in hand. It is a dream- you can swim at the sunrise, fish in the mornings, sunbathe, taste local delicacies cooked on coconut coals and watch the most beautiful sunsets in the world every evening.
There are more than 80 beaches on the archipelago, and whatever you chose you'll get unforgettable pleasure. Moreover, they are not crowded as there are few people now and more deserted beaches including Anse Intendance, Anse Takamaka, Anse Forbans on Mahe island, Anse Possession on Praslin, Anse Pierrot on La Digue. You can also relax on such popular beaches as Beau Vallon, Port Launay, Anse Lazio where it is easy to find deserted bays..
Things to do
Choose comfortable shoes – you are sure to wish to take a long walk and explore all Mahe attractions after the long isolation due to COVID-19.
It can be St Anne Marine National Park, Morne Blanc with a vast Plato and the old tea plantation, rich greenery, and rare animals, and other picturesque places with the great view on the tropical islands. Do not miss the chance to walk in Victoria – Seychellois capital and watch its sights.
Diving will definitely add positive emotions, you can have a real adventure in the underwater world of the Indian Ocean. You can see many species of exotic fish, corals and a few sank ships You can rent all the necessary equipment and take some lessons almost on every beach.
Other activities on Seychelles are snorkeling, fishing, windsurfing, sailing, cycling, horse riding, hiking, other watersports, and even golf.
Safety and measures taken on Seychelles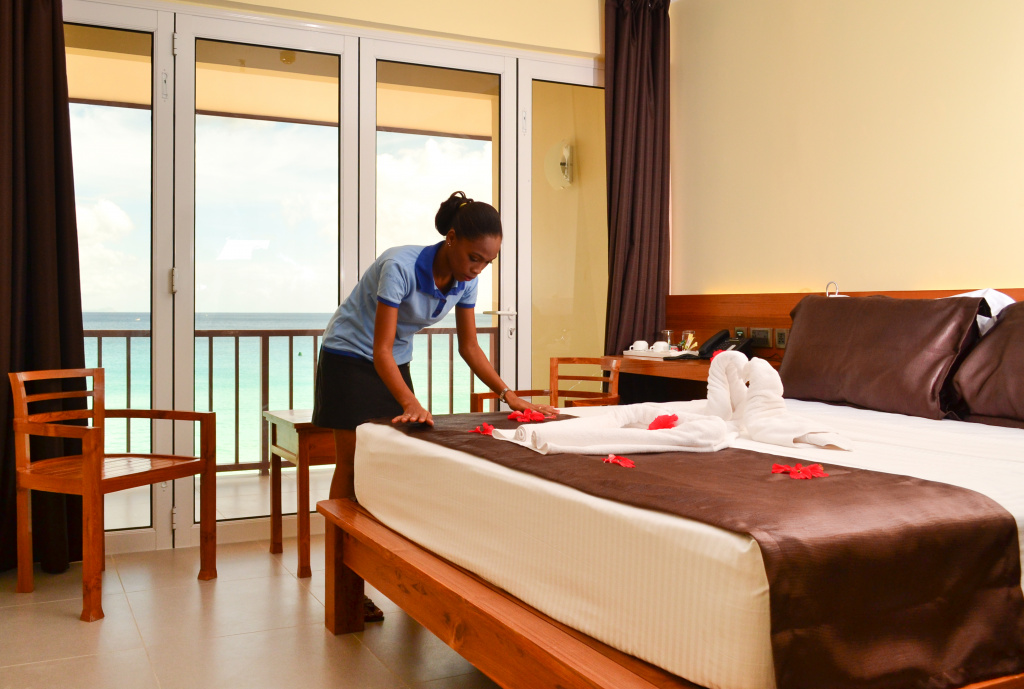 Seychelles holidays are an interesting, exciting and safe adventure. Unlike other island holidays, there are no poisonous insects and pathogenic organisms, an extremely low crime rate, and the locals are hospitable and good-natured
For your health follow the simple safety rules – use sunscreen SPF 30, wash hands, fruits and vegetables, wear masks and gloves in public places, keep social distance 1-2 m.
As for Seychelles coronavirus, the government keeps following all the necessary measures in the country and asks tourists to do the same.
When planning travel to Seychelles, you should:
• Learn whether Seychelles accept people from your country (the full list is constantly updated on the website http://tourism.gov.sc/covid-19-guidelines/).
• Pass the COVID-19 test prior to 72 hours before the arrival.
• Send the information about the a negative result of the test, flights and hotel booking to the Office of Public Health by e-mail visitor@health.gov.sc;
• Get the booking confirmation for the whole period of accommodation in the hotel you choose.

For your safe stay at Coral Strand hotel we reinforced the measures for prevention coronavirus infection including the following:
• Rigorous cleaning and sanitization of guest rooms and public areas, high-contact points.
• Sensor-based hand sanitizers placed in all public areas of the hotel.
• Availability of medical masks and gloves for our guests and employees.
• Strict hygiene protocols are in place for staff in the kitchens, restaurants, in-room dining, to ensure food is prepared and handled properly.

In addition to safe holidays in the unique wildlife, Seychelles guarantee comfortable climate, plenty of fresh fruits and vegetables that will help to enhance your immune system. And Coral Strand staff will be happy to meet you there soon!