Seychelles international airport on Mahe
There is only one way to get to Seychelles fast – by plane. And it doesn't matter from which country you are going to get to the archipelago, you are sure to finish your journey at the only one international airport in Seychelles.
Basic information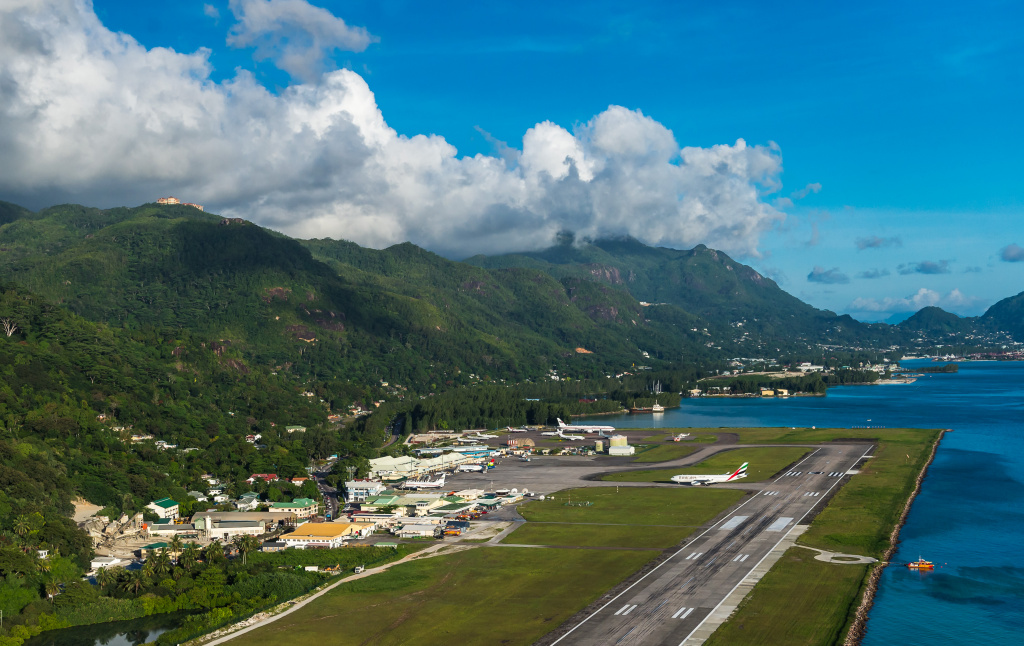 Seychelles airport is located in the south part of Mahe island.
There is a landing strip 3 kilometers long with a width of 46 meters.
The airport receives flights from Abu Dhabi, Doha, Frankfurt, Dubai, and Amsterdam. It is a hub for «Air Seychelles», the local carrier. There is also an army base for the armed forces of the republic.
The airport has 3 terminals – international one for passengers, the inner one for passengers and for cargo. If you need to change an international terminal to an inner one, you can do it on foot as they are close to each other.
Airport facilities include everything that may be necessary for the guests: cozy places in a waiting zone, shops and cafes, currency exchange points, free Wi-Fi.
Transport from the airport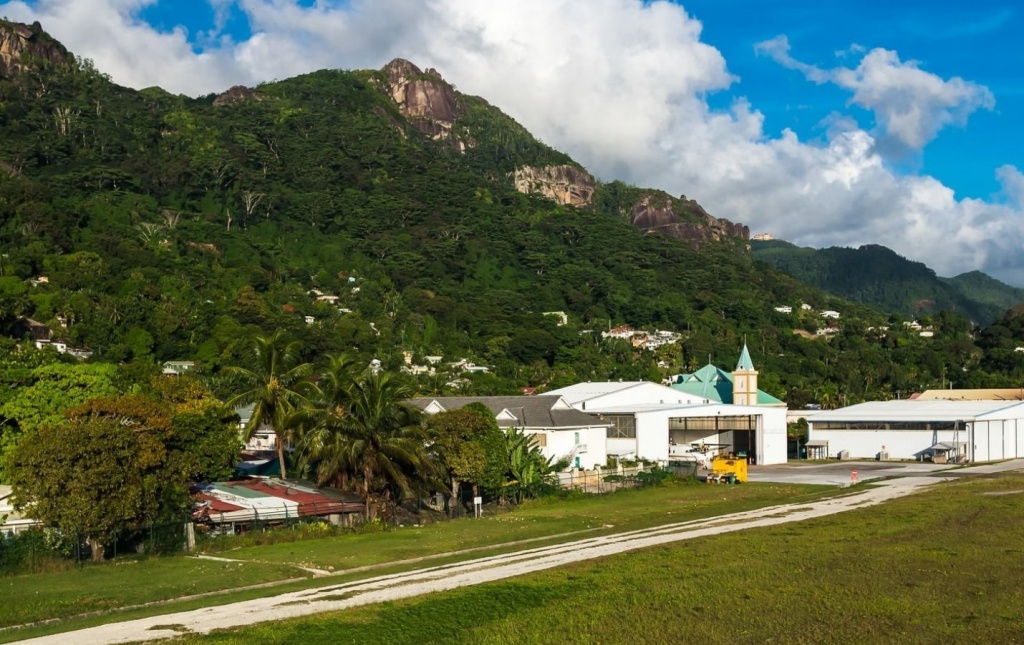 The Seychelles airport is connected with the capital of the archipelago, Victoria, with a good road Providence Highway. That's why it is quite easy to get to the city by public transport or by car; it will take about 20 minutes.
Many hotels offer their guests transfer as a part of a tour or as an additional service. A car or a bus takes tourists from the airport and brings them to their hotel.
There is public transport to the capital; a bus stop is right near the exit of the terminal. It is a driver who sells tickets; a bus leaves every 30 minutes.
Another way to get to the final destination is to rent a car. The points usually ask to show a driver license and foreign passport, and a bail.
How to get to Seychelles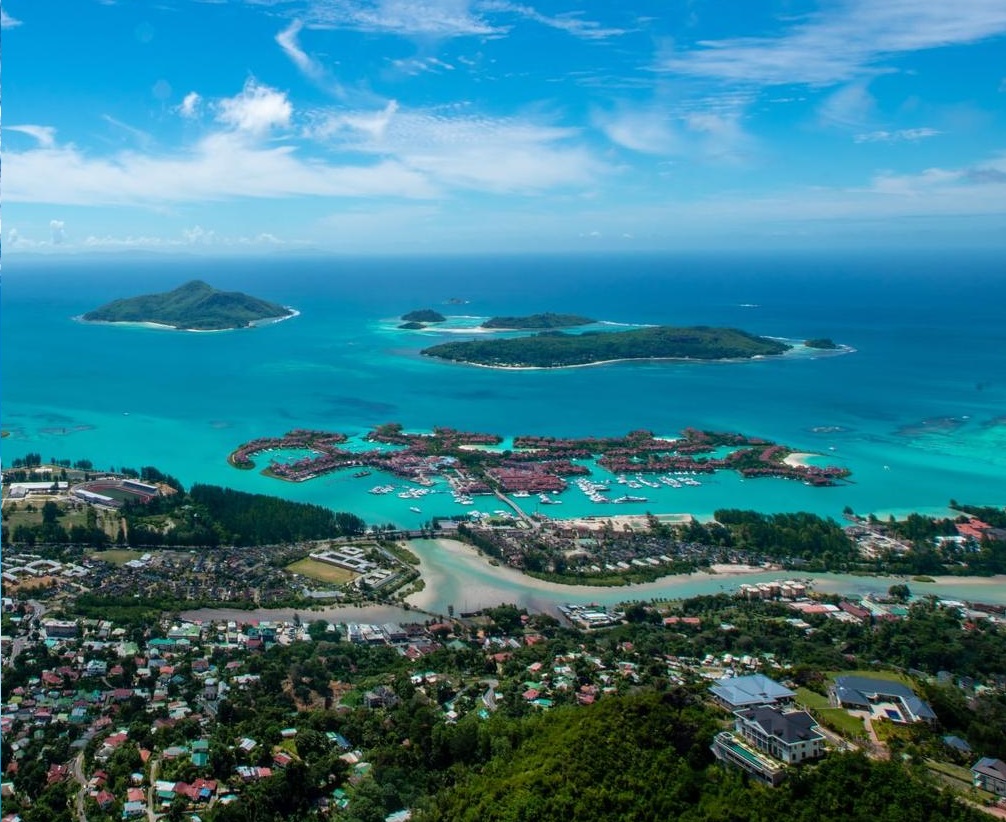 All the flights to Seychelles are with changes in different countries, waiting time can take a few hours.
The places of changes:
• Abu Dhabi, United Arab Emirates. If you will have less than 4 hours left, it's better to stay at the airport – there are great conditions for a comfortable stay. Otherwise, you can go to the city and enjoy the local sights (it will take you about 45 minutes to get there).
• Dubai, United Arab Emirates. There is one of the biggest airports in the world. If you have enough time, take a tour of the city. The main sights are – Burj Khalifa, Palm Islands, Ski Dubai and Jumeirah Mosque.
• Doha, Qatar. You will need a visa to go on an excursion; you can get it on arrival. Everything depends on how much free time you will have.
• Paris, France. Schengen visa required. If you do not have any, you will be able to have a great time at the airport Charles de Gaulle with the relaxation zone, cafes, restaurants, archeological museums, art gallery, and other things.
• Frankfurt, Germany. It is one of the biggest European airports with a museum, lounge zones, children's playgrounds, cinema and many more conditions for relaxation and waiting at the airport. It will take 20 minutes to get to the city.

Other airports in Seychelles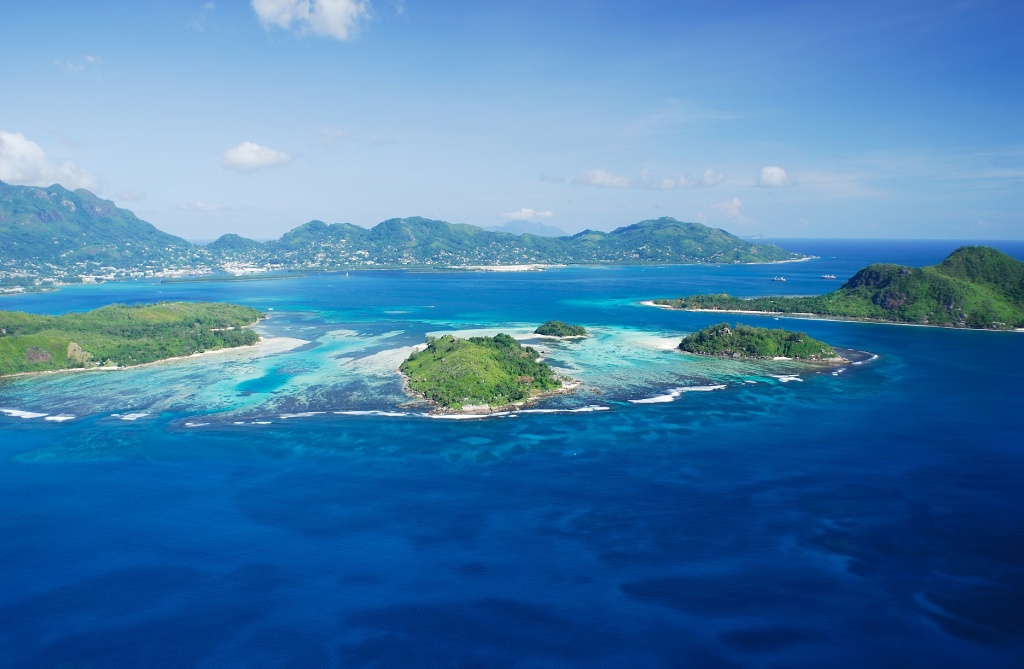 There are about 10 private airports besides the international one that are located on Fregate, Praslin, Denis and other islands. They can accept only small planes for inner flights.
Despite their small sizes, these airports are popular among the locals and tourists as it is the fastest and the easiest way of island hopping.
Seychelles international airport is welcome to tourists from all over the world, and it is a perfect place to start your tropical paradise adventure.