Seychelles Honeymoon
Everyone wants to make their wedding the most unforgettable event of life, the same is for a honeymoon. One of the vital questions is which destination to choose to enjoy every moment. So, we are pretty certain that the Honeymoon in Seychelles will be a perfect choice.
Why Seychelles: reasons to choose
Still in two minds whether Seychelles is the perfect place for your honeymoon? Just imagine: a glimmering beach, clear and warm water, wild nature, perfect service, few people. Isn't it a dream? Moreover, Seychelles has the added benefits:
– Exotic nature: birds, animals and fish in their natural habitat.
– A great variety of activities including water sports, shopping and spa treatments.
– Many interesting places to visit including natural reserves.
– Romantic and relaxed ambience, a calm life far away from the daily problems.
– Warm and mild tropical climate with the average temperature about 27 °C which makes it perfect for everyone.
If you are planning your honeymoon, Seychelles is worth to think about. Moreover, you can even have a wedding here and then you are sure to remember it for your whole life.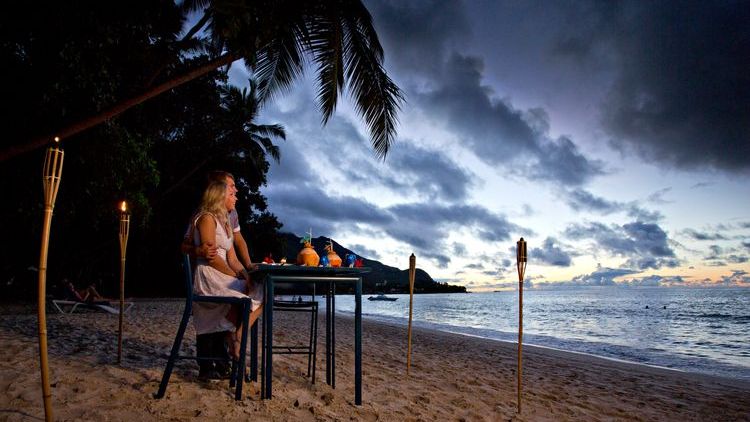 Perfect Islands for honeymooning in Seychelles
The Seychelles is an archipelago of 115 Islands, but the most part of them is inhabited. There are 3 main islands which are definitely worth visiting.
Mahe Island
Mahe is the largest Island of Seychelles. An interesting fact is the capital of Seychelles, Victoria is the smallest capital in the world. Here you can find a lot of different kinds of entertainment including shopping, clubs, restaurants and bars.
There are also a lot of amazing places of interest including Sir Selwyn Selwyn-Clarke Market, Morne Seychelles National Park, Takamaka Rum Distillery.
As for beaches, Mahe has the most popular one - Beau Vallon Bay which is not only a great place to relax on 2 miles of beach but also to have fun with abundant watersports.
Praslin Island
This island is famous for its Coco de Mer which is a symbol of the Country.
The main place of interest is Praslin National Park where you can see different species of palm tree, birds, insects and reptiles. There are also a few caves to explore and an extremely beautiful and wild forest to meander through.
Don't forget to visit the famous Anse Lazio beach allowing to you immerse and get totally relaxed and forget about everything with your partner.
La Digue
The island is appreciated for its great beaches: Anse Source D'Argent and Petite Anse. It is considered the most beautiful island in the archipelago.
What places to visit and which activities to choose
Spending time in Seychelles is not only about lying on the beach and sitting in bars and restaurants. There are many more interesting places to visit and things to do.
What to look for
Firstly, visit the capital – Victoria –there are some curious places including the Clock tower, Arul Mihu Navasakthi Vinayagar – a bright and colorful Hindu temple, Victoria's Botanical Garden where you will see and even feed tortoises.
If you want to see the Seychelles islands from the top go to the highest point of Mahe – Morne Blanc, and you will be stunned with beauty.
For animal and birds fans, there are some perfect places: National Botanic Gardens, St. Anne Marine National Park and Baie Ternay Marine National Park.
Things to do
There are two types of travelers: those who get pleasure from their laziness and serenity and those who prefer an active vacation. For both of them Seychelles have much to offer.
There is a large number of different bars, restaurants and cafes where you can try local and international cuisine, taste different tropical cocktails and listen to different kinds of music.
For those who prefer moving around there are a few hiking trails of different difficulty levels: from beginners to the experienced. Such activity will help you to learn about Seychelles nature more deeply and enjoy fantastic views.
Moreover, there are a lot of places for diving, snorkeling, surfing and other sports. If you like parties and fun – Moutya dance is a must-visit. It's a great traditional event which is also extremely spectacular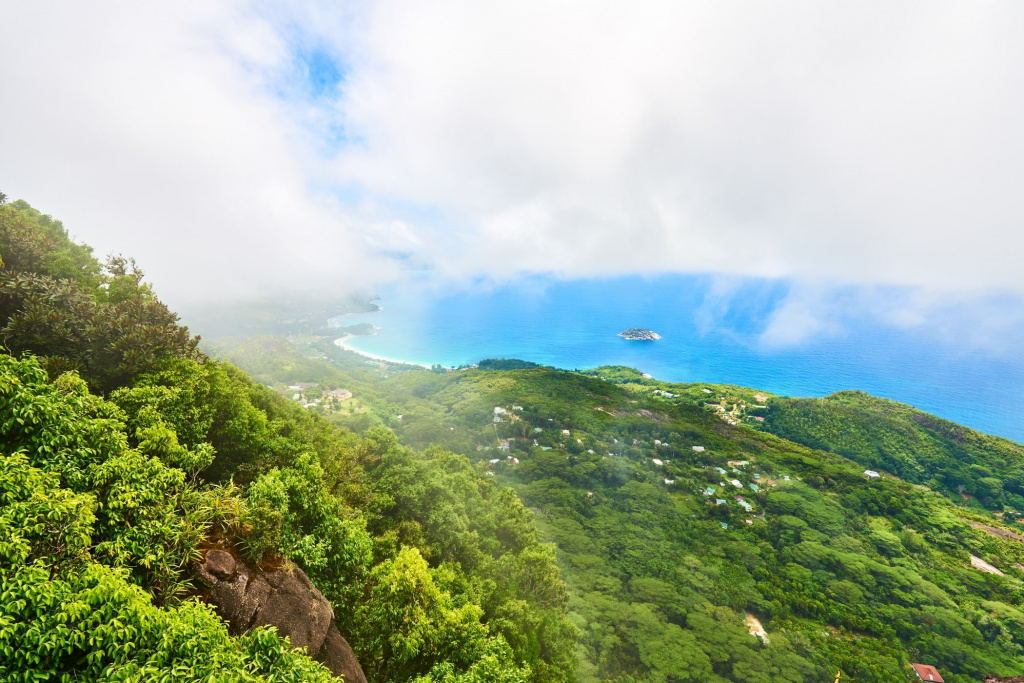 Where to stay in Seychelles
Seychelles have a lot of hotels where you can find everything you need: spacious and cozy rooms, pools, restaurants and bars, spa and many other things.
Coral Strand hotel will be a great choice because it has a very convenient location – right on the beach. There are different kinds of rooms and everyone will find something perfect, especially newlyweds.
There are several restaurants where you can enjoy local, Asian, Indian and other cuisines and a bar right near the pool.
Most of the Seychelles hotels offer something special for those who decided to spend their honeymoon here.
As for Coral Strand hotel, it has a special Silhouette Honeymoon Room which is full of romantic atmosphere.
Moreover, there is a special offer for romantic holidays which includes special decorations and events such as a dinner on the beach.
Useful tips for Seychelles travelers
Before traveling there are a few things to know to make a trip perfect:
– Check all your documents.
– Book a room in advance.
– Find out whether there are special offers and events for honeymooners.
– Don't forget the medicine you always need.
– A pair of comfortable shoes is a must especially if you prefer different activities to lying on a beach.
– Take your dreams and a good mood with you.
Have the perfect honeymoon with Seychelles honeymoon package and enjoy the best vacation of your life!